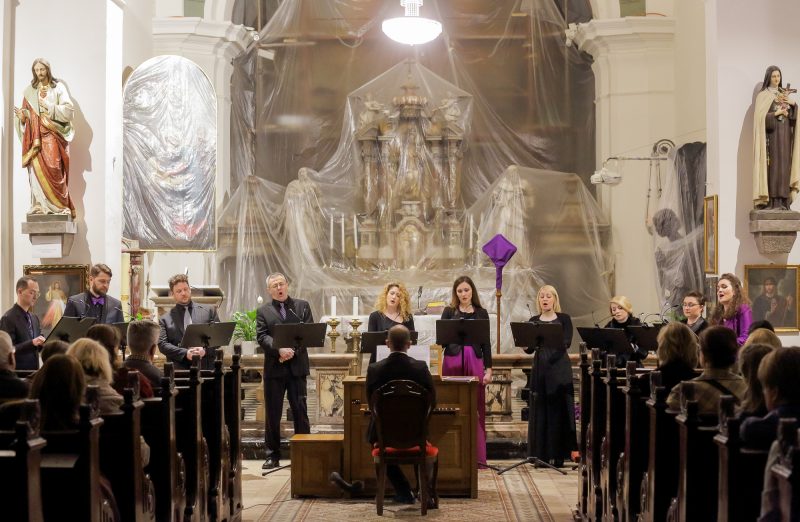 Lent concert in Zagreb – ensemble Projekt Lazarus
Published: 20.04.2019.
The Projekt Lazarus ensemble held on April 14th, 2019 in the church of St. Mary on Dolac a Lent concert featuring works of two outstanding composers: Damjan Nembri from Island of Hvar and Domenico Scarlatti from Naples. Nembri's "Brevis et facilis psalmorum" is one of the most important monuments of the Croatian early Baroque music, in which Nembri through five psalms and Magnificat provides a sound expression with the effective and functional changes of the solo and tutti parts, in which the ensemble achieved the accurate and playful presentation. This piece was presented within a number of domestic and foreign concerts and festivals. The masterpiece of Domenico Scarlatti, the ten-voices Stabat Mater, was a real challenge both for audience and ensemble. Very demanding and complexly written, such as counterpoint tapestry, required full attention and focus of the musicians. The Projekt Lazarus successfully responded to the demands of this work, simultaneously expressing the musical amalgamation of the work, as well as the distinctiveness of each of the voice within the fragments of the main melodic lines. Organizers of this concert are Croatian music centre and St. Mary on Dolac Parish. General sponsor is the City of Zagreb.