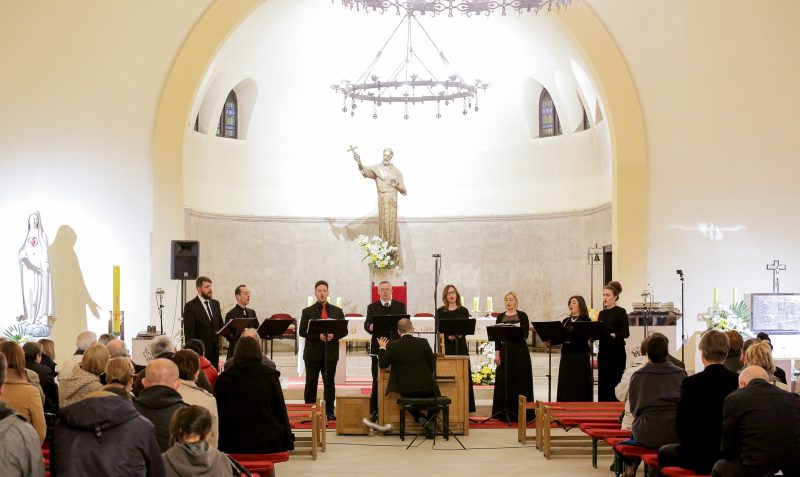 The Projekt Lazarus ensemble on Laudato TV
Published: 08.11.2020.
Laudato TV showed a live recording of the concert of the ensemble Projekt Lazarus on Tuesday, November 10th, starting at 10:05 p.m., and also on Wednesday, November 11th, 2020 at 3:10 p.m. The concert was recorded at parish church of St. Nikola Tavelić on April 23rd, 2017. The program includes compositions by Ivan Lukačić, Vinko Jelić, Ivan Šibenčanin and Damjan Nembri.