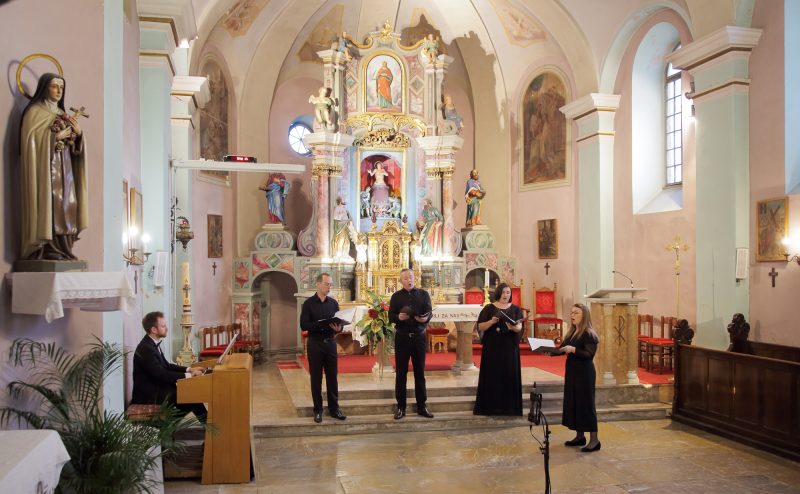 7th cycle of classical music concerts Lux musicae in Brdovec
Published: 11.07.2022.
The Projekt Lazarus ensemble marked the 400th anniversary of the first edition of the collection of spiritual concerts Parnassia Militia (1622) by the Croatian composer Vinko Jelić (1596-1636?) with a concert performance in St. Vid's church in Brdovec, on Sunday, July 10th, 2022. The ensemble performed selected motets from Jelić's collection, as well as works by his contemporaries – teachers, friends and collaborators, including Reimundo Ballestra, Johannes de Cleve, Atanazije Jurjević, Ivan Lukačić and others. The beautiful baroque church of St. Vid in Brdovec was well attended, and the audience followed the performance of the Projekt Lazarus ensemble with great satisfaction, rewarding the performers with a long applause. The concert was organized by the Croatian Music Center in cooperation with the Parish of St. Vid in Brdovec, under the patronage of the Zagreb County.