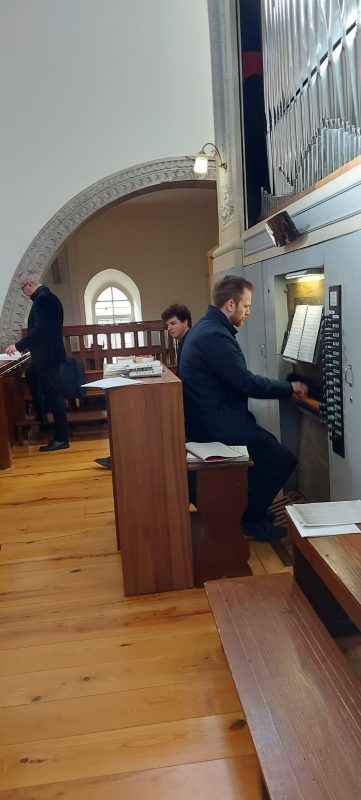 Concert of the Projekt Lazarus ensemble in Cres
Published: 26.03.2023.
The Projekt Lazarus ensemble held a concert as part of the 32nd festival of the Pasionska baština, in the program marking the thirtieth anniversary of the first printing of "Muka", a manuscript by Franić Vodarić, performing on 26 of March 2023, in the Church of St. Mary the Great in Cres. The program included selected motets and ricercari from the collection of spiritual concerts Parnassia militia (1622) by Vinko Jelić. The audience in Cres rewarded the artists for their performance with thunderous applause.
More information about the program: https://www.pasionska-bastina.hr