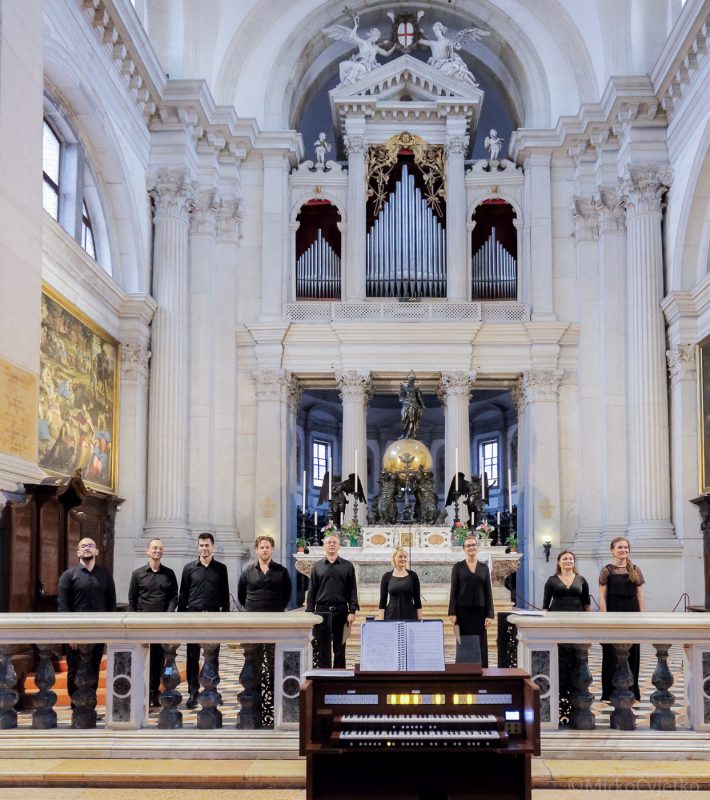 Following the steps of Damjan Nembri – "Projekt Lazarus" in Venice
Published: 28.08.2017.
Ensemble "Projekt Lazarus", through the project "Following the steps of Damjan Nembri", in Venice, 26 august 2017, at VII international organ festival "Gaetano Callido", at basilica S. Giorgio Maggiore has performed a concert "Brevis et facilis psalmorum", named by the book of psalms and the only preserved work of Damjan Nembri, a Benedictine monk and Italian-Croatian composer born 1584 in Hvar (Croatia), who was acting prior at Benedictine monasteries of St. Gisogono in Zadar and S. Giorgio Maggiore in Venice. Beside Nembri, the ensemble has presented Croatian composers Vinko Jelić, Ivan Lukačić and Ivan Šibenčanin. The realization of this concert is supported by the Benedictine Abbey of San Giorgio Maggiore, Associazione Culturale Muzicale "Alessandro Marcello", Croatian Ministry of Culture and the Atlantic Group.