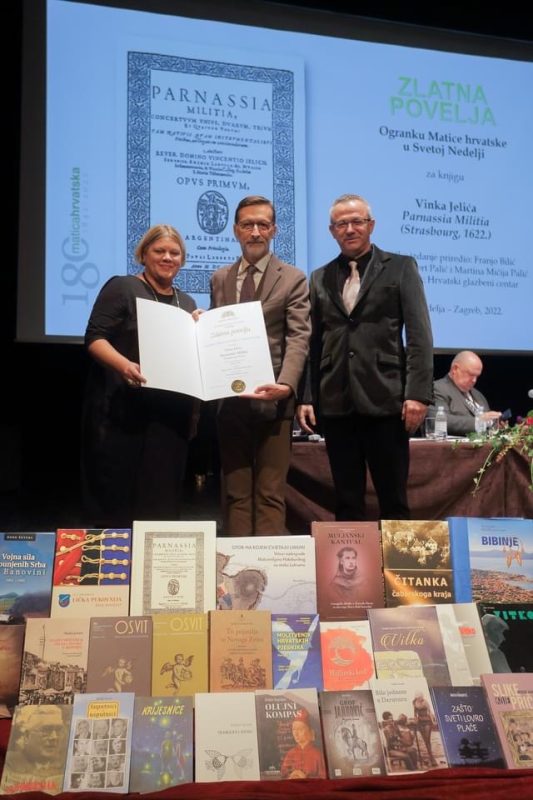 Golden charter for the edition Parnassia militia
Published: 22.10.2022.
On October 22, 2022, the General Assembly of Matica hrvatska was held in the small hall of Vatroslav Lisinski, where, among other things, awards were given to branches of Matica hrvatska for their publications. In cooperation with the Matica hrvatska Branch in Sveta Nedelja, the Croatian Music Center has published on the occasion of the 400th anniversary of the first printing, a contemporary critical edition of the collection of spiritual concerts Parnassia militia (1622) of Croatian composer Vinko Jelić, prepared by Franjo Bilić, while the publication was edited by Ph.D. Martina Mičija Palić and Robert Palić. For this printed edition, the president of Matica hrvatska Miro Gavran awarded the publishers and editors with the Golden Charter, which represents an extraordinary success in the publishing industry in the Republic of Croatia.