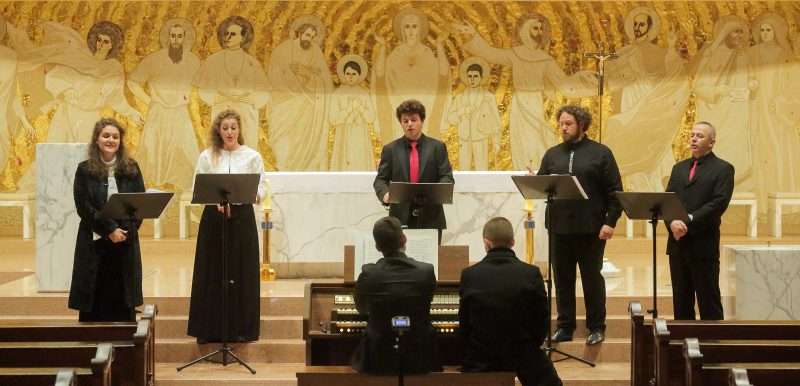 Papandopulo 30
Published: 17.10.2021.
On Saturday, October 16th, 2021, on the very day when one of the most important Croatian composers – Boris Papandopulo 30 years ago left us, the program organized by the Croatian Music Center and the Parish of the Immaculate Heart of Mary in Jordanovac was held, that included a lecture by Dr. Davor Merkaš on the research of the legacy of our celebrated composer and the concert performance of the Projekt Lazarus ensemble, which on that occasion performed the Carmen Boscovichianum cantata for five solo voices and organ. Performers were: Mia Domaćina Topalušić – soprano, Martina Menegoni – alto, Josip Čajko – tenor, Matija Meić – baritone and Robert Palić – bass, with organ accompaniment by Mihovil Buturić. With this program, we also remembered the 310th anniversary of the birth of our most important scientist Ruđer Bošković, to whom Boris Papandopulo dedicated his composition.
The Papandopulo 30 project was held under the auspices of the City of Zagreb and the Zagreb Tourist Board.