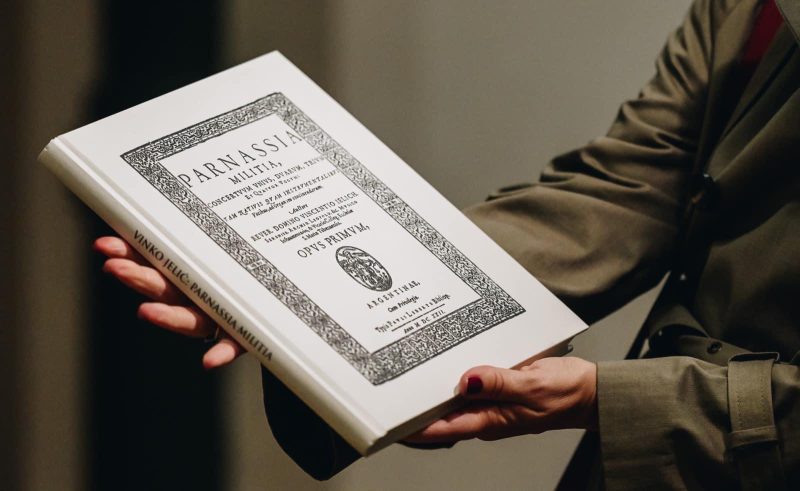 Presentation of the new Parnassia militia edition at the 52nd Varaždin Baroque Evening
Published: 29.09.2022.
On Wednesday, September 28, 2022, in the Petar Veček hall of the Croatian National Theatre in Varaždin, a contemporary critical edition of the collection of spiritual concerts "Parnassia Militia" by Vinko Jelić was presented as part of the accompanying program of the Varaždin Baroque Evenings "Total Baroque" on the occasion of the 400th anniversary of the first printing. The collection was printed by Paul Ledertz in Strasbourg in 1622. On behalf of the hosts, the presentation ceremony was opened by the director of the Varaždin Baroque Evenings, professor Davor Bobić, while the president of the Matica hrvatska branch in Sveta Nedelja, Mrs. Ivana Juričić, spoke on behalf of the publisher. Then, Franjo Bilić, who prepared the critical edition, and the editor, PhD Martina Mičija Palić addressed the large audience.  The Projekt Lazarus Ensemble celebrated the presentation of the "Parnassia militia" collection with a short performance under the artistic direction of maestro Franjo Bilić. The moderator of this event was Robert Palić.
More about the programme: https://vbv.hr/en/programme/supporting/