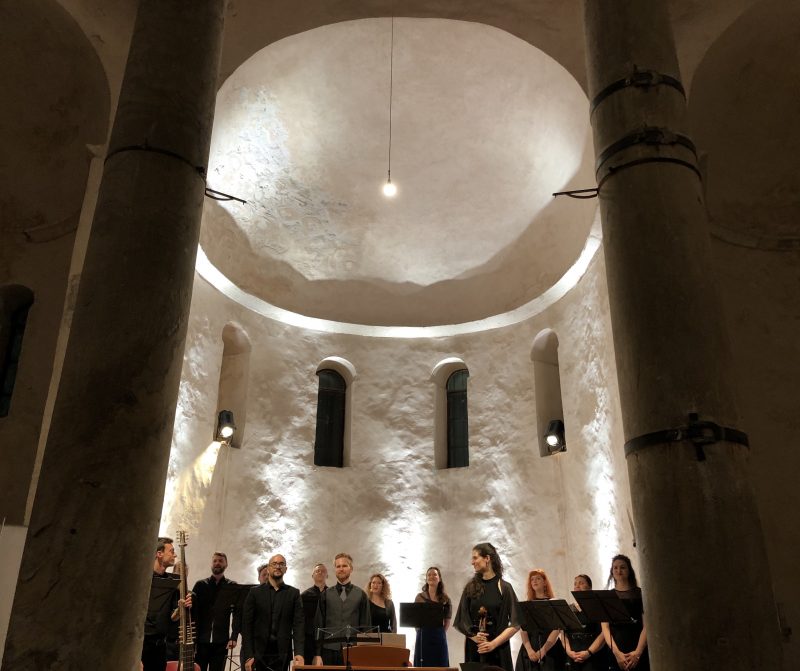 Projekt Lazarus at 59th Musical Evenings in St. Donat – Zadar
Published: 18.07.2019.
The Projekt Lazarus ensemble has presented to the Zadar audience at the 59th Musical evenings in St. Donat two great composers; Damian Nembri and Domenico Scarlatti. Of particular significance to the City of Zadar was the first contemporary performance of Damian Nembri's collection of psalms "Brevis et facilis psalmorum" (1641), who was a resident of Zadar for more than fifteen years, as a Benedictine prior of the monastery of St. Grisogono. According to the scholar Ennio Stipčević, it is very likely that this collection was partly or even entirely created in Zadar, which is an important cultural event for the City of Zadar. In the second part of the program, the audience has heard a masterpiece of Domenico Scarlatti, a hymn "Stabat Mater" for ten voices. The crowded "Donat" enthusiastically welcomed the performers with a long-lasting applause.
More info about the concert  you can find at the link: http://www.donat-festival.com/en/