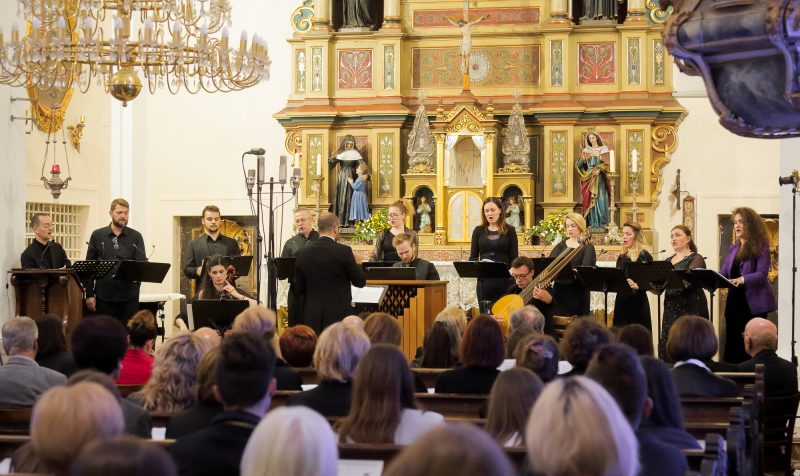 Projekt Lazarus at the 49th Varaždin Baroque Evenings
Published: 29.09.2019.
On Thursday, September 26th, 2019, the Projekt Lazarus performed a masterpiece "Stabat Mater" by Domenico Scarlatti in front of the Varaždin audience in the well-visited Ursuline church and for the first time in Varaždin a four-voices motets from the "Clio sacra" collection of psalms composed by the Italian Franciscan Bonaventura Beretta, who lived and worked in Split in the mid-17th century. The audience was pleased and have expressed their satisfaction with the prolonged applause and staying in conversation with the artists after the concert.
We would like to express our gratitude for the outstanding organization of the concert by VBV members led by Mr. Davor Bobić.