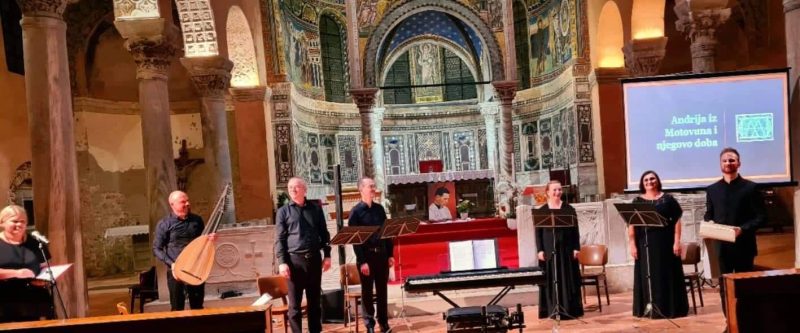 Projekt Lazarus at the 61st Concerts in Euphrasian Basilica
Published: 27.08.2022.
The Projekt Lazarus Ensemble performed on August 26, 2022 at the 61st Concerts in Euphrasian Basilica in Poreč with the program "Andrija from Motovun and his era". At the unique setting of the Euphrasian Basilica, in the first part of the concert, the ensemble presented a sacred program by well-known European Renaissance composers such as Brumel, Mouton, Richafort and Festa, while in the second part, accompanied by the lute, the frottolas of the most important Italian composers of the time such as Bartolomeo Tromboncino and Marchetto Cara were performed, but also the works of Andrea Antico, one of the most significant figures in Croatian history – the first known music printer, publisher, compiler of anthologies, intabulator and composer.