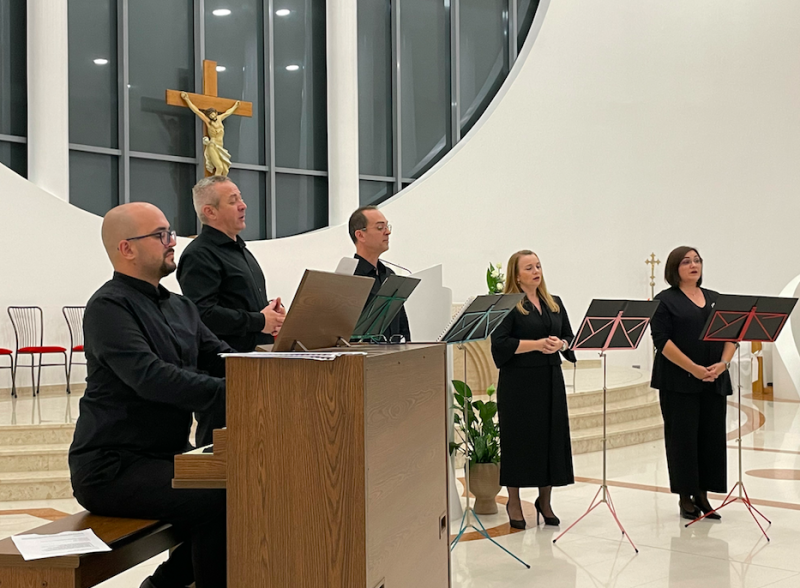 Projekt Lazarus in Dugo Selo
Published: 12.09.2022.
The Projekt Lazarus Ensemble held a concert on Sunday, September 11, 2022, on the occasion of the Feast of the Exaltation of the Holy Cross in the parish church of the same name in Dugo Selo. With an appropriate program that included the most important Croatian composers of the early baroque period, as well as Croatian traditional songs, especially those dedicated to the Holy Cross, we marked this important feast to the joy of the many gathered parishioners, as well as intending visitors. We would like to thank the "Duga" vocal ensemble for the excellent organization of this concert and the hospitality of the Parish of the Exaltation of the Holy Cross, as well as the main sponsor of this event – the City of Dugo Selo.