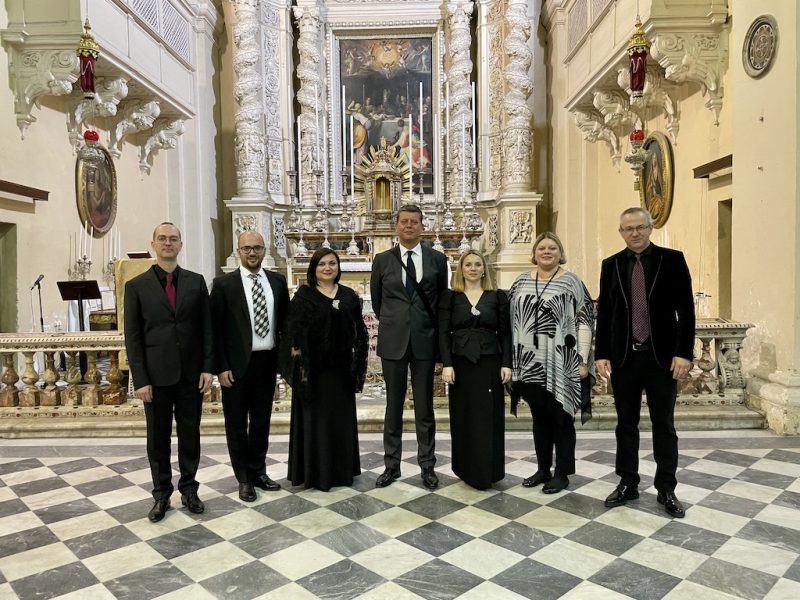 Projekt Lazarus in Malta
Published: 30.05.2023.
On the occasion of the National Day of the Republic of Croatia and the 10th anniversary of Croatia's membership in the European Union, the Projekt Lazarus ensemble held a festive concert entitled "CroBaroque 2023 – Croatian Mediterranean Music of the 17th Century" in the Jesuit Church in Valletta. The ceremony was attended by numerous dignitaries of the cultural and artistic life of Malta and the diplomatic corps, among others the Minister of Culture, National Heritage, Arts and Local Government of the Republic of Malta, Dr. Owen Bonnici. We especially thank our ambassador, Mr. Jasen Mesić, who put a great effort into marking this significant date of recent Croatian history solemnly and with dignity. The concert was held under the auspices of the Ministry of Foreign and European Affairs of the Republic of Croatia and organized by the Embassy of the Republic of Croatia in the Republic of Italy, the Foundation of the Jesuit Church in Valletta, and the Croatian Music Center.