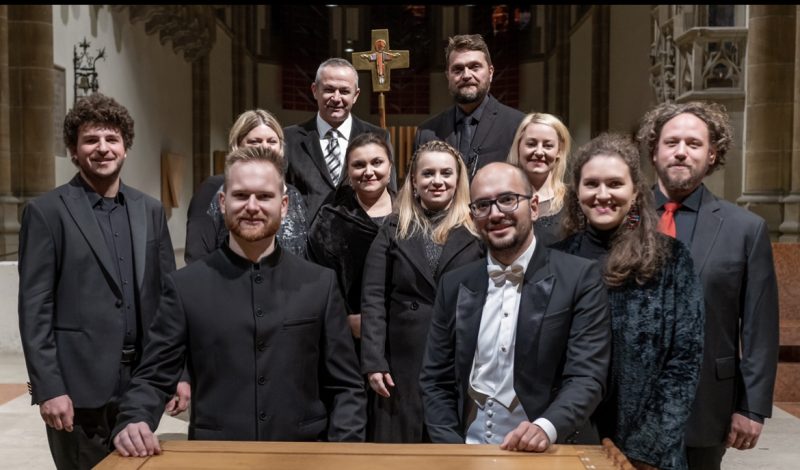 Projekt Lazarus in Munich
Published: 31.10.2021.
The ensemble Projekt Lazarus from Zagreb under the direction of Darijan Ivezić performed on Saturday, October 30th, 2021 in Munich, in the church of St. Paul, where within the CroBaroque program ensemble presented the most important Croatian composers of the first half of the 17th century – Ivan Lukačić, Damjan Nembri, Francesco Sponga Usper and Vinko Jelić. The audience in Munich followed this concert of lesser known but valuable Croatian musical heritage with great pleasure and approval. The organizers of this concert, which promoted the Croatian musical heritage of the early Baroque, are the Croatian Music Center, the Consulate General of the Republic of Croatia in Munich and the Croatian Catholic Mission in Munich. The concert is sponsored by the Croatian Ministry of Culture and Media, the Croatian National Tourist Board and the City of Zagreb.