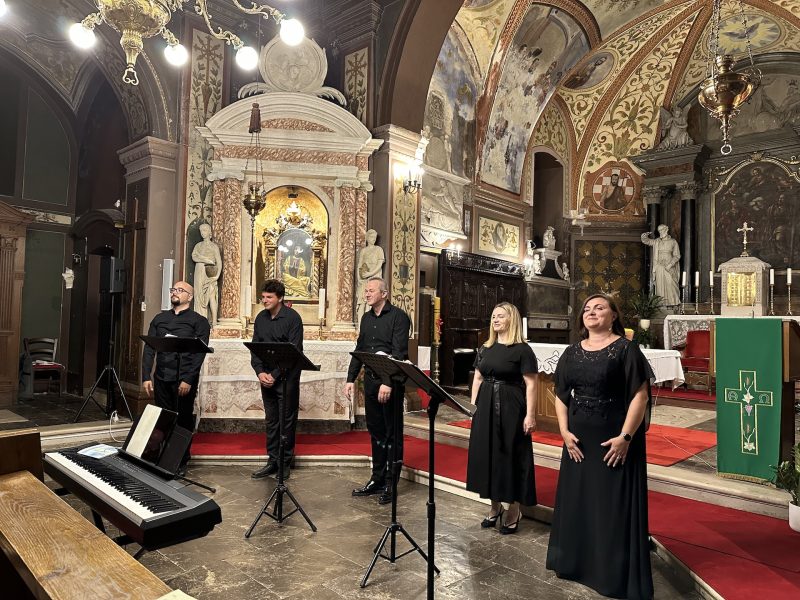 Projekt Lazarus in Novi Vinodolski
Published: 02.08.2023.
The Projekt Lazarus Ensemble held a concert at the 13th International Classical Music Festival "Art Novi" in Novi Vinodolski, performing on Monday, July 31, 2023, in the church of St. Philip and Jacob. The Ensemble had presented selected compositions by the most important Croatian composers of the 17th century – Ivan Lukačić, Vinko Jelić, Damjan Nembri, Francesco Usper and Ivan Šibenčanin. The audience assembled in the good number greeted the Project Lazarus artists with great applause. The concert was held under the patronage of the City of Novi Vinodolski.
More info about the concert: https://www.novilist.hr/ostalo/kultura/ostalo-kultura/medunarodni-festival-klasicne-glazbe-u-novom-donio-autenticnost-stare-glazbe-u-izvedbi-izvrsnih-interpreta/