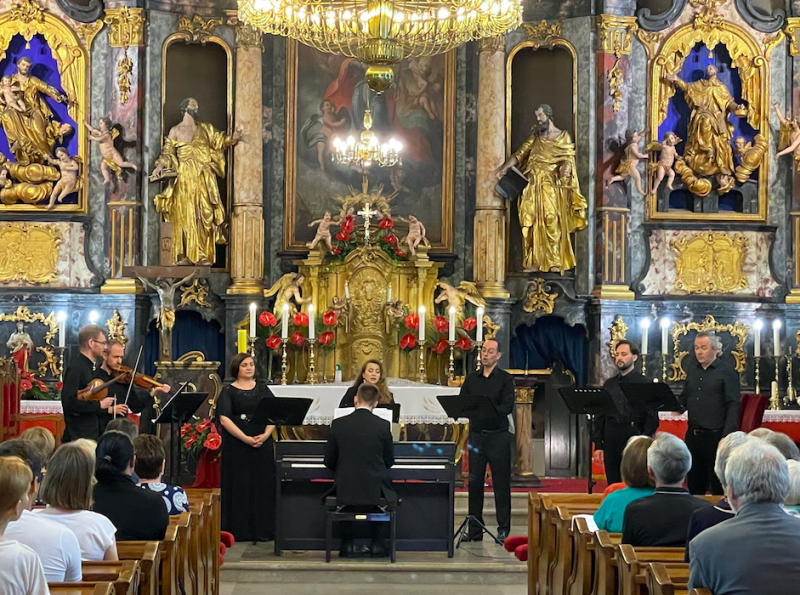 Projekt Lazarus in Prelog
Published: 06.06.2022.
Projekt Lazarus ensemble performed on June 5th, 2022 in the church of St. Jakob in Prelog with the program Parnassia militia 400, which marked the 400th anniversary of the first printing of one of the most important monuments of the Croatian musical baroque, the collection of spiritual concerts by Vinko Jelić printed in 1622 in Strasbourg. In the well-filled church, the audience listened to selected motets from the Parnassia militia collection and selected songs from the Međimurje region. We would like to thank the House of Culture of the City of Prelog and Mrs. Jasminka Pervan for an exceptionally well-organized concert and great hospitality. The concert was held with the support of the Ministry of Culture and Media of the Republic of Croatia.