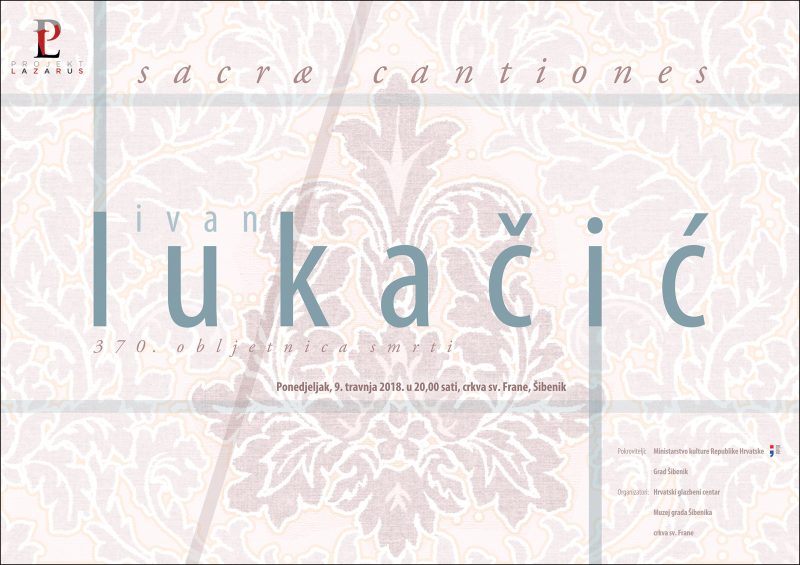 Projekt Lazarus in Split and Šibenik – 370th anniversary of death of Ivan Lukačić
Published: 12.04.2018.
In memory to the 370th anniversary of the death of the Croatian composer and member of Franciscan convent Ivan Lukačić, born in Šibenik, who most of his life acted as the prior of the monastery of sv. Frane na Obali and magister musicae at the cathedral of sv. Dujam in Split, the ensemble "Projekt Lazarus" performed in Franciscan churches in Split, on April 8th (sv. Frane na Obali) and Šibenik on April 9th, 2018 (sv. Frane-svetište sv. Nikole Tavelića). Following the principles of revitalization of the Croatian musical heritage "Projekt Lazarus" presented to the Šibenik and Split public motets from Lukačić's "Sacrae cantiones", published in Venice in 1620. The attending audience at both concerts listened with great care and greeted the artists with an intense applause. The concerts were held with the support of the Ministry of Culture, Šibenik City Museum and the hospitality of the Friars in both cities.