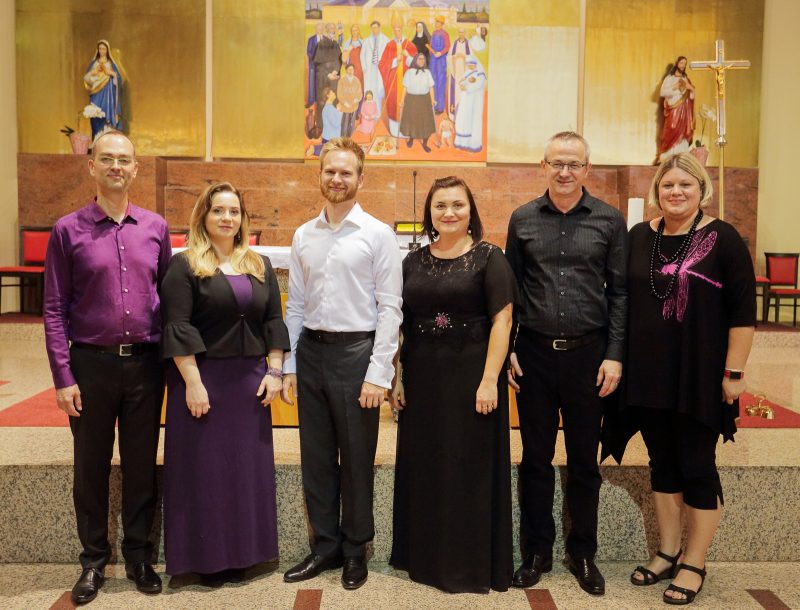 Projekt Lazarus in the Lux musicae cycle
Published: 16.07.2021.
As part of the sixth cycle of classical music Lux musicae, the ensemble Projekt Lazarus presented a program Cithara octochorda 320, which marked the 320th anniversary of the first edition of the most important collection of liturgical and sacral chants in Croatian and Latin, printed in 1701 in Vienna. The first concert performance was performed by the Projekt Lazarus ensemble in the Samobor parish church of St. Anastasia on Tuesday, the 13th, and the second on Wednesday, July 14th, 2021 in the parish church of Mary Queen of the Apostles in Zaprešić. In addition to selected compositions from the Cithara octochorda, Projekt Lazarus also presented the most significant motets from the Sacrae Cantiones collection (1620) for one to four voices, by one of the most important Croatian early baroque composers, Ivan Lukačić. The audience in both cities responded in significant numbers, expressing with the long applause their satisfaction with the performances of the Projekt Lazarus. The concerts were organized by the Croatian Music Center, and the main sponsor of the concerts is the Zagreb County.