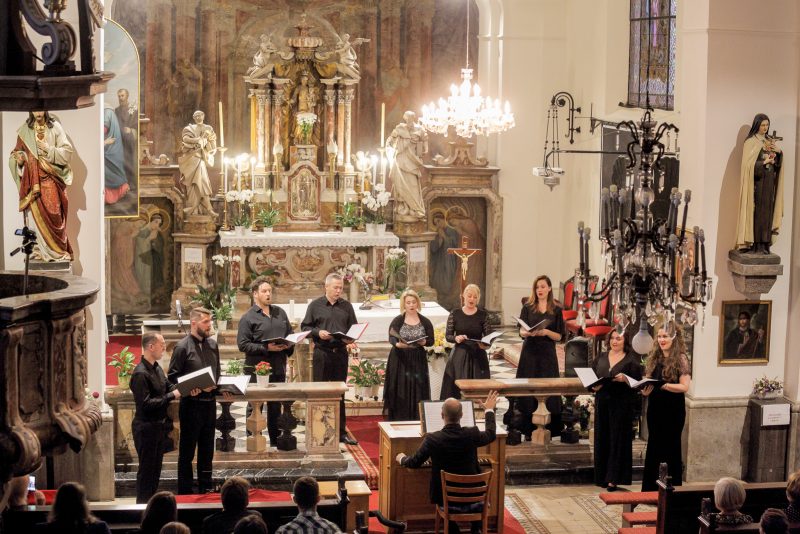 Projekt Lazarus in Zagreb – concert "Sacrae cantiones" in memory of 370th death anniversary of Ivan Lukačić
Published: 22.06.2018.
In a glorious ambience fulfilled with audience at the church of St. Mary at Dolac, the Projekt Lazarus ensemble marked the 370thanniversary of the death of the Croatian composer Marko Ivan Lukačić, presenting the motets from the Sacrae cantiones book of sacred songs printed in Venice in 1620. With a long-lasting applause, listeners have rewarded artists for high-leveled performance of songs which weren't presented in live concert for a long time. With this concert, the Croatian Music Centre showed that there is still a significant interest for the Croatian musical heritage that needs to be cultivated and revived. The supporter of this event is the City of Zagreb, and co-organizer Parish of BVM at Dolac in Zagreb.