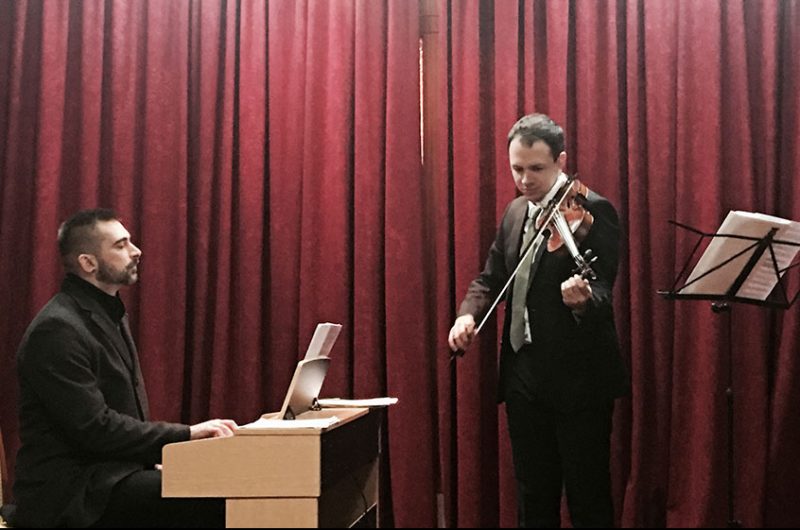 The concert "Papandopulo 110" marked anniversary of the birth of Boris Papandopulo
Published: 10.12.2016.
"Ogranak Matice hrvatske u Svetoj Nedelji" within the cycle of classical music "Po svetonedeljskim crkvama i kapelicama", has solemnly celebrated fourth birthday with a special concert held in the Oratory of the church of Bl. Alojzije Stepinac. At the same time the concert has marked the hundred and tenth anniversary of the birth of one of the greatest Croatian composers of the twentieth century, Boris Papandopulo. The entire programme for the concert titled "Papandopulo 110" was dedicated to this great man of Croatian music and culture, and presented works have showed rarely performed gems of chamber music from the opus of the great master of composition. The high level of performance was presented by artists of the "Projekt Lazarus": Martina Menegoni, mezzo-soprano, Matija Meić, baritone, Ivan Jakšeković, violin and Bozo Letunić, piano.