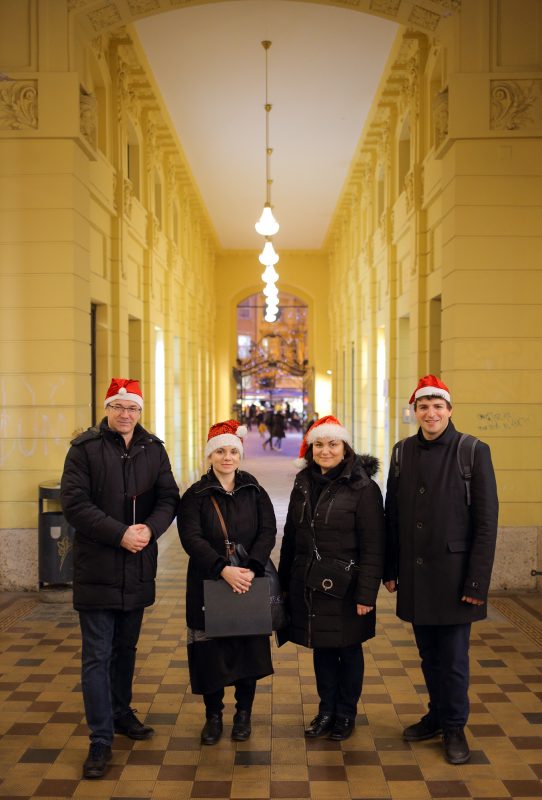 Advent postcards from Zagreb
Published: 29.12.2020.
The Croatian Music Center in cooperation with the Zagreb Tourist Board have organized a classical music program called the Advent Postcards from Zagreb at the event Advent Zagreb 2020, where the vocal quartet "Vox" and the violin duo "Vivio" performed famous Advent and Christmas songs of Croatian and world music heritage. Through the concept of pop-up concerts, total of 48 half-hour performances were held at the most famous points of the city center – Stone gates, Passage of Sisters Baković, and the Oktogon and Neboder passages. Despite the pandemic and the restrictions imposed by, the Zagreb Advent Postcards project was a complete success, extracting excellent reactions from the domestic audience, as well as the small number of tourists who have visited our city during time of Advent.
More information: https://www.adventzagreb.hr/music-in-the-time-of-advent
Organisers:
Advent Zagreb – Zagreb Tourist Board
Croatian Music Center