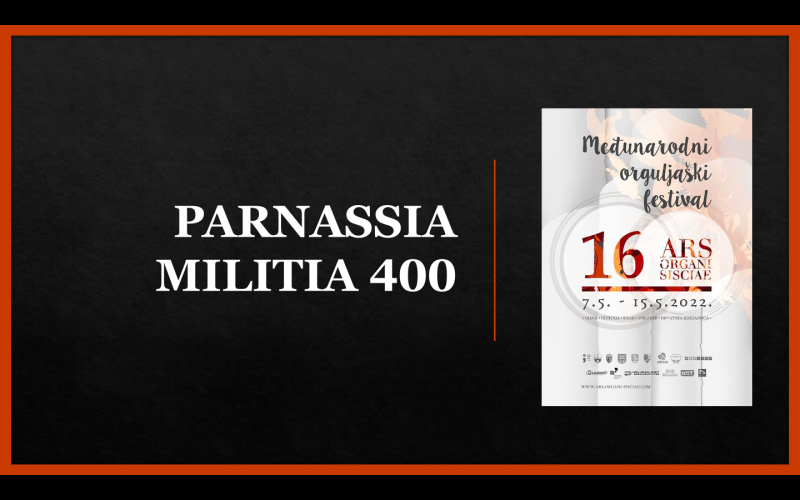 Projekt Lazarus at the 16th Ars Organi Sisciae
Published: 16.05.2022.
The Projekt Lazarus ensemble performed on Sunday, May 15th, 2022, as part of the Ars Organi Sisciae festival in the church of St. Antun Padovanski in Hrvatska Kostajnica. With an educational concert program "Parnassia militia 400", the ensemble marked the 400th anniversary of the first edition of the only fully preserved collection of spiritual concerts by Croatian early Baroque composer Vinko Jelić (1596-1636?). The gathered audience had a unique opportunity to experience audio-visual presentation of historical artifacts and significant fragments of Jelić's life and the circumstances in which he lived and worked, also listening to motets from both of Jelić and compositions of his contemporaries. With this project, the Croatian Music Center continues to cooperate with the most important Croatian classical music festivals with the aim of presenting and promoting the valuable Croatian musical heritage to a wider range of interested audiences. Special thanks to Mrs. Valentina Badanjak Pintarić for the excellent organization of this concert-educational project.