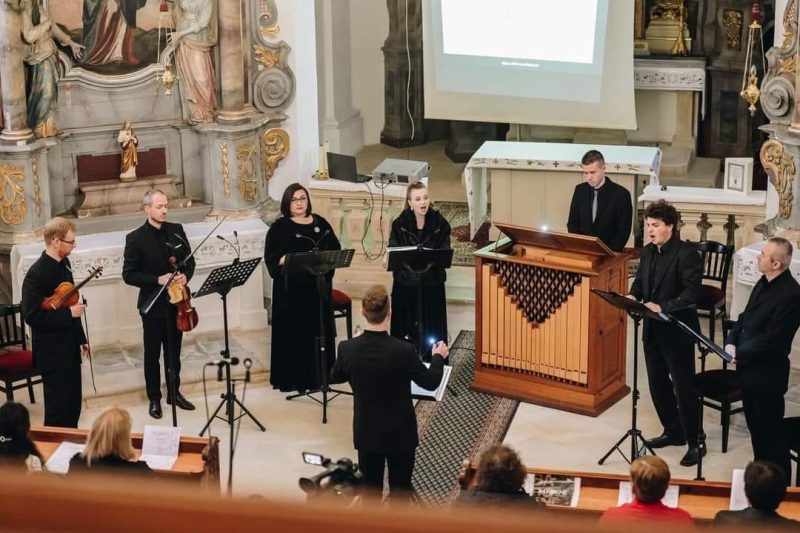 Projekt Lazarus at 52nd Varaždin Baroque Evenings
Published: 30.09.2022.
The Projekt Lazarus Ensemble performed at the 52nd Varaždin Baroque Evenings with the program "Parnassia Militia 400", presenting parts of the only completely preserved collection of the Croatian composer Vinko Jelić, as well as compositions by his contemporaries that are very rarely present on music programs in our country, showing an important insight into the circumstances that directly influenced Jelić's musical education and professional musical life. The concert on the occasion of the 400th anniversary of the first printing of the Jelić's collection was held on Thursday, September 29, 2022, in the church of St. Florian in Varaždin.
More about the concert: https://vbv.hr/en/programme/in-varazdin/