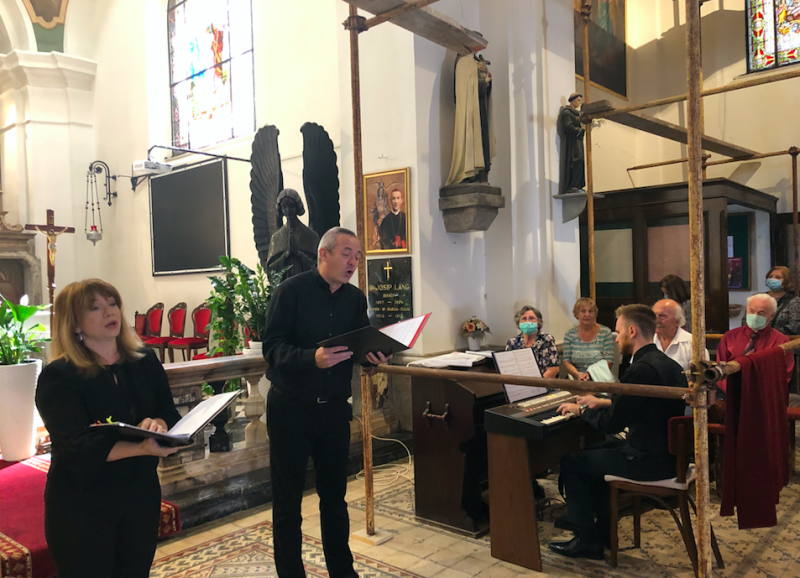 Sacrae cantiones 400 in the church of St. Mary on Dolac
Published: 08.09.2020.
The Projekt Lazarus ensemble performed on September 8th, 2020 at the church of St. Mary on Dolac, solemnly marking the 400th anniversary of the first printing of the most important monument of the Croatian musical baroque, the collection of Ivan Lukačić's motets "Sacrae cantiones", which was published in Venice in 1620.
In addition to selected motets, the ensemble also performed compositions by Lukačić's contemporaries Vinko Jelić and Tomaso Cecchini. The audience greeted the performers with great joy and warm applause.
This program is part of a cycle entitled "Croatian musical heritage of the 16th and 17th centuries in the church of St. Mary at Dolac", which is co-financed by the City of Zagreb.