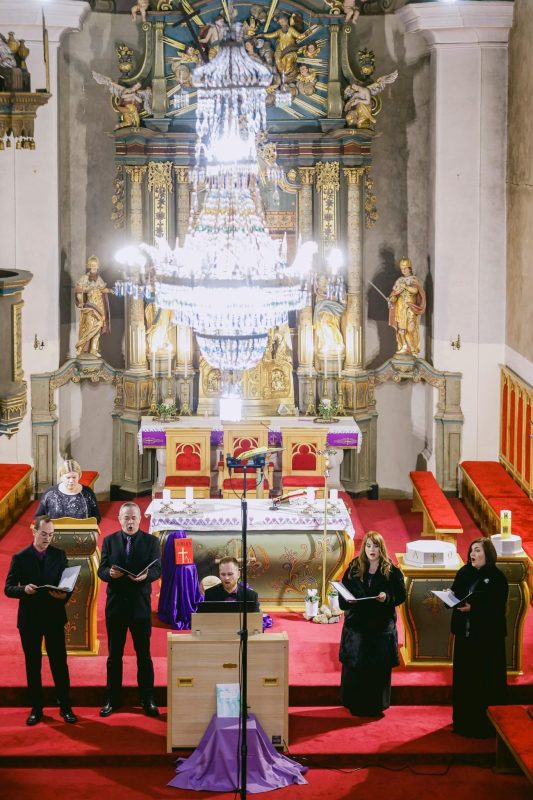 Projekt Lazarus at the 31st festival Pasionska baština
Published: 14.03.2022.
At the 31st Pasionska baština festivities, the Projekt Lazarus ensemble presented the Parnassia militia 400 program, which also marked the 400th anniversary of the first edition of the eponymous collection of spiritual concerts by Croatian composer Vinko Jelić. The concert was held on Sunday, March 13, 2022, in the parish church of St. Ivan Nepomuk in Stupnik (Lučko), and in addition to selected motets from the collection Parnassia militia (1622), the program also includes pieces of Jelić's contemporaries and authors whose works Jelić performed as a singer and instrumentalist during his lifetime.