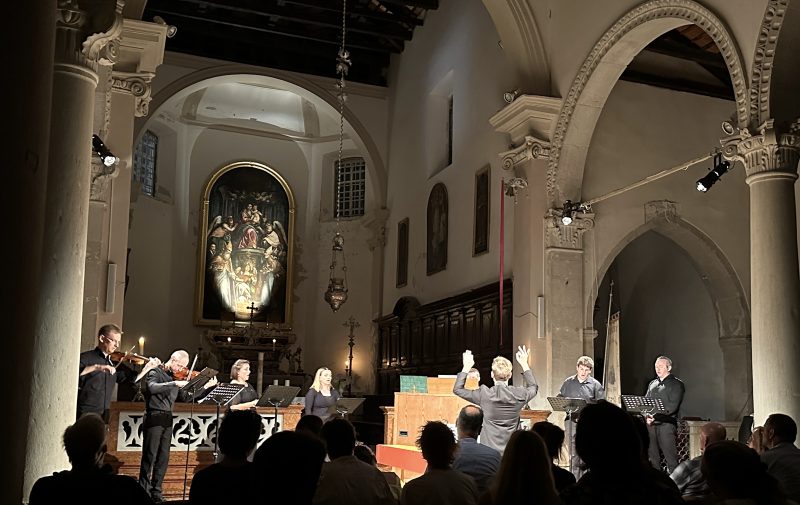 Projekt Lazarus at the 48th Osor music evenings
Published: 03.08.2023.
The Projekt Lazarus ensemble has presented a program Vinko Jelić and his circle at the 48th Osor music evenings. The concert was held in Osor's cathedral, and the ensemble performed in an expanded formation with violinists Silvio Richter and Ivan Jakšeković, organist Dubravko Čepulić Polgar, and vocal soloists: Daniela Perosa – soprano, Nikolina Virgej Pintar – mezzo-soprano, Josip Čajko – tenor and Robert Palić – bass. Franjo Bilić conducted the ensemble, also performing on harpsichord and organ. Before the concert, on the occasion of the 400th anniversary of the first printing, a presentation of the contemporary critical edition of the collection of spiritual concerts Parnassia militia (1622) by Vinko Jelić was held. The presenters  were Assist. Prof. PhD. Martina Mičija Palić, Franjo Bilić and Robert Palić.