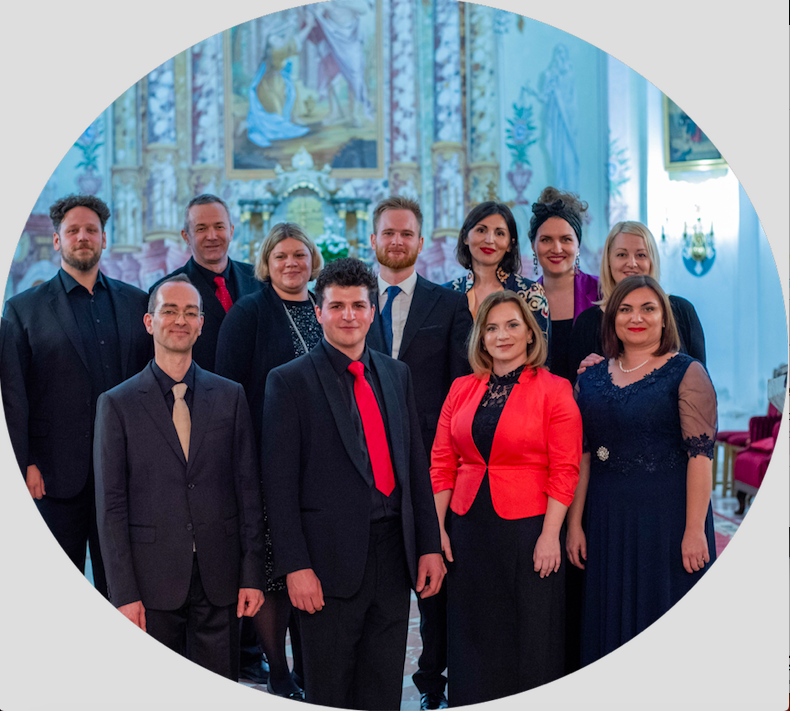 Projekt Lazarus at the festival Ars Organi Sisciae 2020.
Published: 10.06.2020.
The ensemble Project Lazarus performed on Sunday, June 7th, 2020 at the festival "Ars organi Sisciae". At the concert held in the church of St. Mary Magdalene in Sela near Sisak, the ensemble under the artistic direction of Franjo Bilić presented works by Croatian baroque composers of the first half of the 17th century, with special emphasis on the celebration of the 400th anniversary of the only preserved motet collection of Ivan Lukačić "Sacrae cantiones" printed in Venice in 1620.
Along with Lukačić, the audience, which arrived in great number given the circumstances caused by the corona virus pandemic, could hear the only surviving work of Damjan Nembri from Hvar, a collection of psalms "Brevis et facilis psalmorum" printed in 1641 in Venice and two spiritual concerts by Vinko Jelić from the collection "Parnassia militia" (1622).
With joyful reaction and great applause, the audience elicited a special addition from the performer: "K suncu prosi" by Rudolf Matz.
The concert was held under the auspices of the Ministry of Culture of the Republic of Croatia.
The live concert was broadcast on the festival's YouTube channel, and you can watch the recording at the link: https://youtu.be/RvLHMUjtWI8