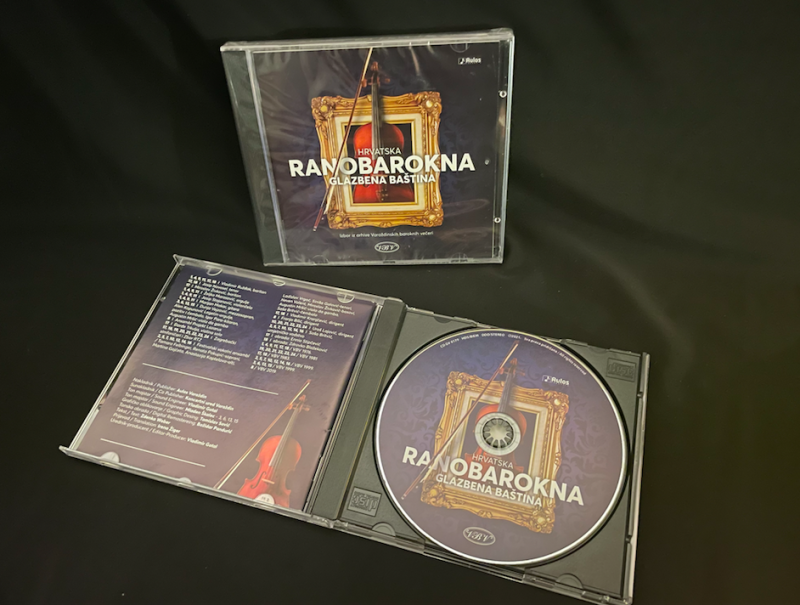 Projekt Lazarus ensemble on the CD edition of Croatian early baroque music heritage
Published: 10.10.2022.
Aulos Varaždin and Concert office Varaždin have published a musical compact disc "Croatian Early Baroque Musical Heritage – Selection from the Archive of the Varaždin Baroque Evenings", on which, in the company of the best achievements, there was also a recording of the composition "Ave Maria" by Francesco Sponga Usper performed by the Projekt Lazarus ensemble under the direction of maestro Darijan Ivezić in 2019. As the only national festival in the Northwestern part of Croatia, the Varaždin Baroque Evenings are the main initiator not only of the reproductive aspect of Croatian baroque music, but also as an affirmative motivational platform for Croatian musicologists in their efforts to research archival material and prepare musical material for contemporary performance according to today's accepted postulates. In this anthology selection by producer Vladimir Gotal, there are works of Croatian early baroque composers, as a strong incentive for future efforts to revitalize Croatian baroque musical heritage, irrefutable proof of belonging to the Western European civilizational and cultural circle.