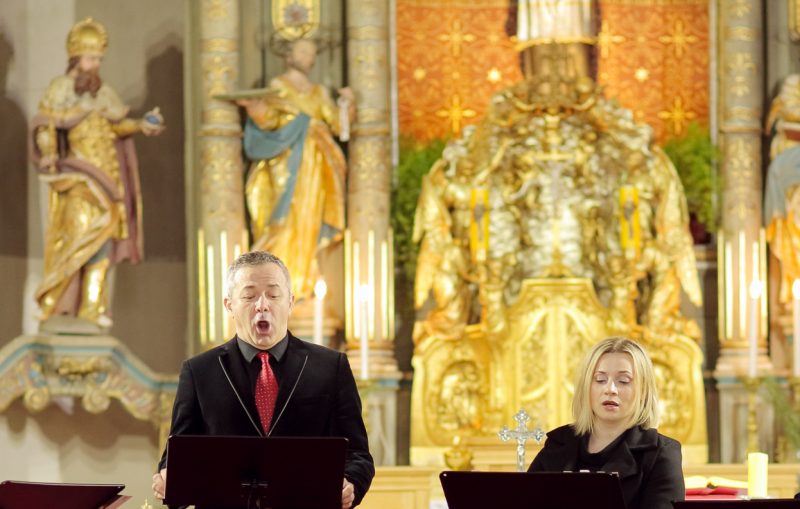 Projekt Lazarus – Radio Slovenia is broadcasting the concert Lux musicae held last year at the Festival Seviqc
Published: 20.04.2021.
The Projekt Lazarus ensemble performed on August 22nd, 2020 at the Seviqc Brežice Festival the Lux musicae program, presenting three Croatian baroque composers: Ivan Lukačić, Vinko Jelić and Tomaso Cecchini. The peculiarity of this concert was the celebration of the 400th "birthday" of the most important monument of the Croatian musical baroque, the collection of motets "Sacrae Cantiones" (1620) by Ivan Lukačić. The concert was held at the Devil's Tower in Soteska, and the broadcasting of its recording will be presented as part of the ARS show at the 3rd program of Radio Slovenia on Thursday, May 13th, 2021 at 5:30 p.m.
More info:
https://www.seviqc-brezice.si/projekt-lazarus-hr.6.html