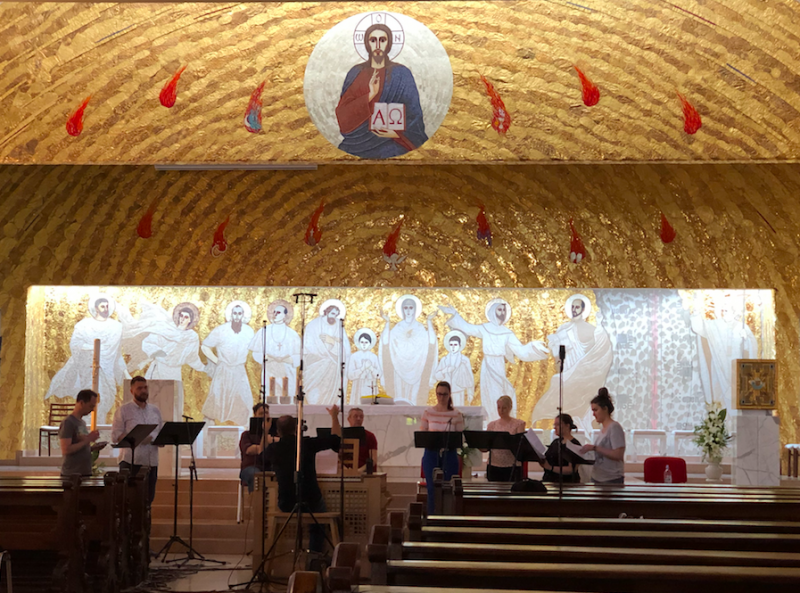 Projekt Lazarus recording for the Croatian Radiotelevision
Published: 06.06.2019.
The Projekt Lazarus ensemble has recorded works by baroque Croatian composers, among which we highlight the psalms of composer Damjan Nembri, for the needs of Croatian Radiotelevision. The set took place on June 4th and 5th, 2019, in the beautiful church of the Immaculate Heart of Virgin Mary at Jordanovac.