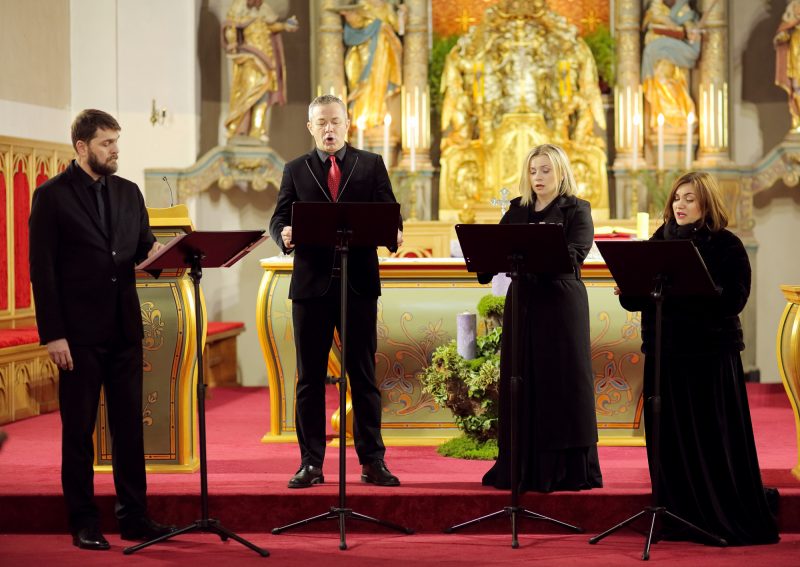 The 4th Lux musicae concert cycle – Projekt Lazarus in Stupnik
Published: 16.12.2019.
The "Projekt Lazarus" ensemble performed on Saturday, December 14th, 2019 in the Church of St. Ivan Nepomuk in the Lučko / Stupnik Parish within the 4th cycle of classical music "Lux musicae" promoting the best achievements of Croatian and world music heritage in the Zagreb County. The concert program featured Croatian Baroque authors such as Lukačić, Jelić and Usper, as well as songs from the Cithara octochorda and the Pavlini's songbook.
Concert organizers and sponsors:
Croatian Music Centre,
Municipality of Stupnik,
Parish of St. Ivan Nepomuk,
Zagreb County.