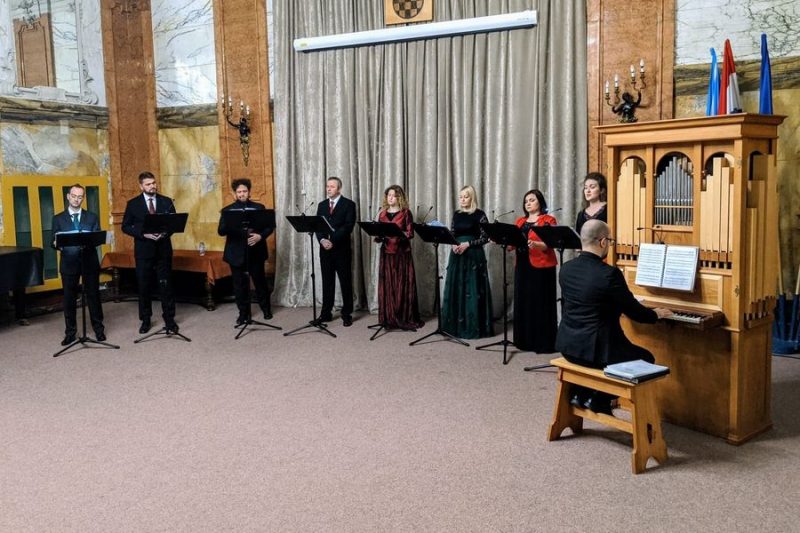 The Projekt Lazarus ensemble in Rijeka
Published: 23.12.2019.
In the classical music cycle "Glazbena Rijeka" at the concert held on December 20th, 2019 in the Marble hall of the Maritime and Historical Museum of the Croatian Littoral ("Governor's Palace"), the "Projekt Lazarus" ensemble presented a cross section of works of Croatian baroque composers – Jelić, Lukačić, Usper, Šibenčanin and Nembri. With the significant help of the "Cristoforium" artistic organization and Mr. Danijel Gašparović, most outstanding works of Croatian Baroque authors were presented in Rijeka for the first time, as an important culturological aspect in Rijeka's modern history.
Read more about the performance of the Lazarus Project in a critical review: http://www.fiuman.hr/projekt-lazarus-koncert-za-glazbene-sladokusce/
Web page of the organiser: www.uocristoforium.hr