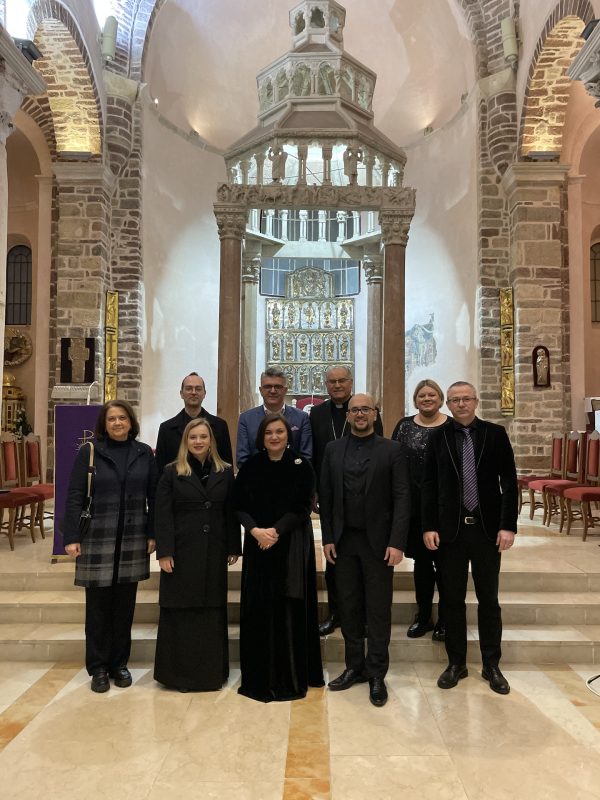 The Projekt Lazarus in Dubrovnik and Montenegro
Published: 27.02.2023.
The Projekt Lazarus Ensemble held concerts in Dubrovnik, Budva, Herceg Novi and Kotor, presenting a program entitled "Croatian Musical Heritage of the 17th Century". In Dubrovnik, on February 22, the ensemble performed in the Cathedral of the Ascension of BVM, on February 23, in the church of St. John the Baptist in Budva, on February 24, in the church of St. Jerome in Herceg Novi and on February 25, in the Cathedral of St. Tripun in Kotor. The program included the works of the most important composers of the Croatian musical baroque – Ivan Lukačić, Vinko Jelić, Ivan Šibenčanin, Francesco Sponga Uspera and Damjan Nembri.
The concert in Dubrovnik was supported by the Administrative Department for Culture and Heritage of the City of Dubrovnik, the Tourist Board of the City of Dubrovnik, and the Diocese of Dubrovnik, while the concerts in Montenegro were supported by the Ministry of Culture and Media of the Republic of Croatia with the co-organization of the Diocese of Kotor and the Croatian Music Center.