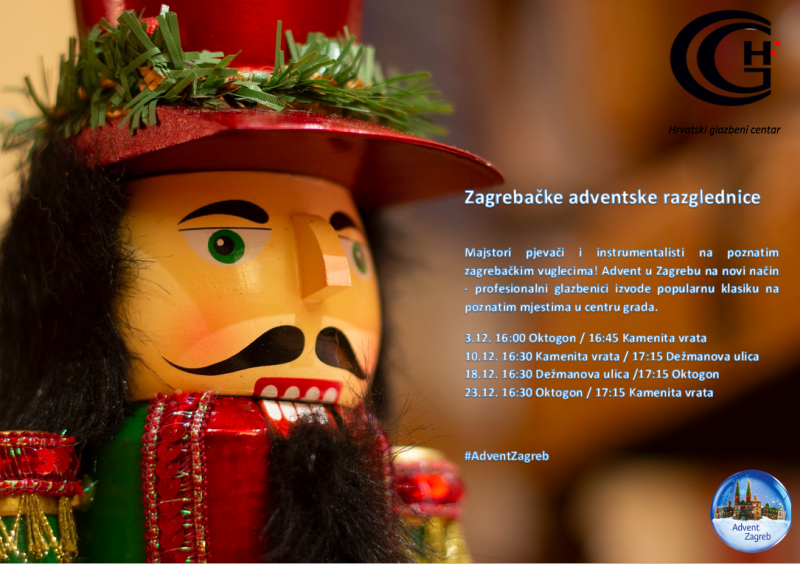 Advent postcards from Zagreb
Published: 24.12.2019.
"Advent postcards from Zagreb" is a project of the Croatian Music Center which dynamized the cultural and musical offer during the time of Advent, by which is Zagreb for many years now listed on the map of the most important tourist destinations in Europe and the world. "Advent postcards from Zagreb" were presented at Advent in 2019 with two basic programs of classical and popular-classical expression, conceived in so called "cyclical pop-up" concert form. The first program was performed by the mixed vocal quartet made of professional artists – performers, who performed popular Advent and Christmas songs of Croatian and world music heritage and second program – saxophone and guitar duo, alternating at the frequent points within downtown Zagreb.
More info: https://www.adventzagreb.hr/cultural-events-during-advent/zagreb-advent-cards
Organizers:
Advent in Zagreb
Croatian Music Centre