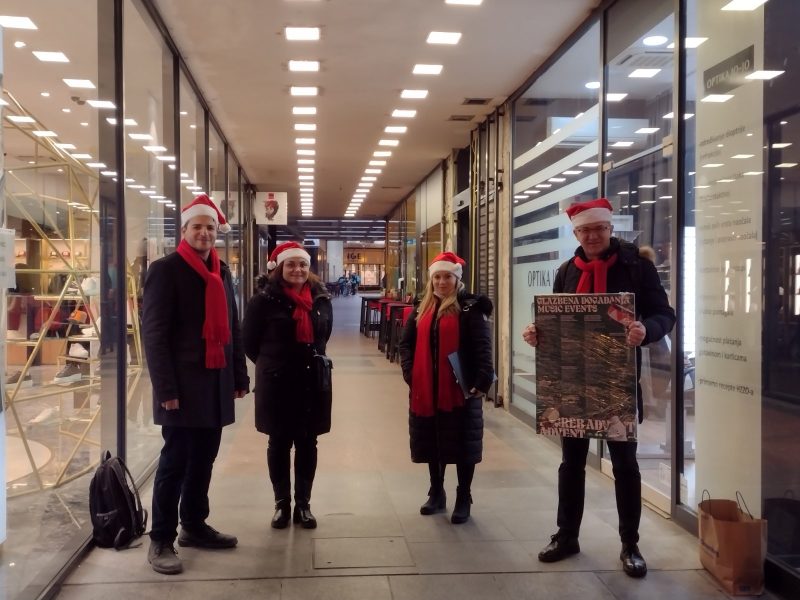 Zagreb Advent Postcards – Vox Quartet at the Advent in Zagreb
Published: 08.11.2022.
The Croatian Music Center, in cooperation with the Tourist Board of the City of Zagreb, as part of the event Advent in Zagreb this year will present a musical program called Zagreb Advent Postcards, at which, traditionally, the vocal quartet Vox will perform well-known Croatian Advent and Christmas songs and also the songs of the world musical heritage. Through the concept of the so-called pop-up concerts in the period from November 26 to December 23, the quartet will hold a total of 24 half-hour performances in 12 days at well-known hotspots in the inner city of Zagreb – Oktogon Passage, Baković Sisters Passage and Neboder Passage. Visitors will be able to listen to numerous German, English, French and Ukrainian, as well as songs in Croatian and Latin. We are looking forward to socializing with the people of Zagreb and visitors of our beautiful city.
More info: https://www.adventzagreb.hr/music-in-the-time-of-advent-6363e2a3de2a8